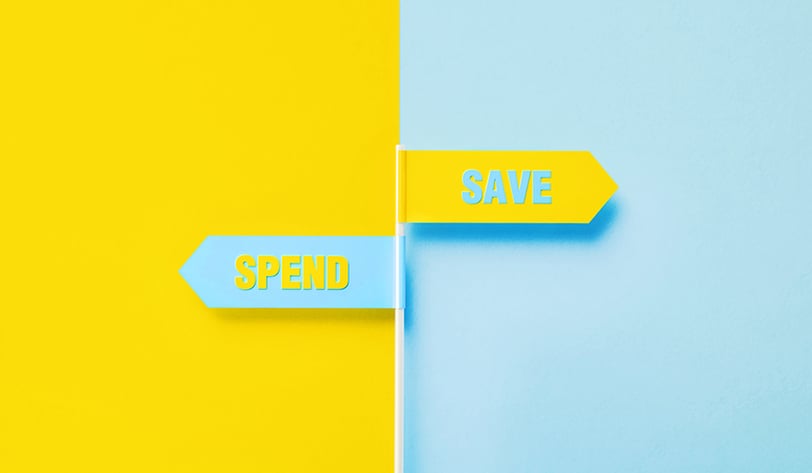 There's saving, and then there's savings. Teaching your child to make the most of savings by spending wisely is just as important as showing them how to save money. This can help them to not only keep their savings account healthy but also to develop good spending habits.
Budgeting
One of the best ways to teach your child how to spend wisely is to start with a budget. This doesn't have to be a complicated process. Depending on the age of your child, you can start by helping them to create a simple budget that compares their income (such as allowance or money earned from a part-time job) with their expenses. By knowing how much money they have coming in and going out, they can have a better idea of how much they have available to spend.
Avoiding Impulse Purchases
Impulse buying can be a lifelong struggle, but it can be an especially strong temptation for kids who are still learning the value of money. To help your child avoid impulsive spending, encourage them step back and think before making a purchase. Ask them to consider whether they really need the item, and if they do, whether there are any alternatives that might be more affordable.
Opportunity Cost
One way to help you child avoid impulse buying is by introducing them to opportunity cost. Opportunity cost is simply what is lost or given up by choosing one alternative over another. While it isn't necessary for kids to know what this concept is called, many elementary-school-aged children will be able to grasp onto the general idea. This can help them when it comes to making choices between multiple needs or wants.
As an example, imagine that your child is saving money to buy a video game. One day while you're at the store with them, they say that they want to buy a couple of toys they've just seen. At this point, you could take a moment to help them think through this. You might explain that they can buy the toys now and start playing with them once you get home, but then they'd have to wait longer to get the video game as they make up for the money spent on the toys. If they choose to wait and continue saving for the video game, the opportunity cost will be the chance to be entertained with new toys now.
When all is said and done, teaching your child the concept of opportunity cost is simply teaching them how to weigh pros and cons when choosing between multiple options.
Comparison Shopping
Teach your child the value of comparison shopping. If they're old enough, show them how to research products online, compare prices, and read reviews. This will help them to make informed decisions when shopping rather than simply going with the first option they see.
Savings Tools
Youth savings accounts can be a powerful tool when teaching your child the importance of saving. This April, make the most of these limited-time offers from Cyprus Credit Union in honor of Credit Union Youth Month.
Open a Dollar Dog account (12 years old and under)


Ideal for children aged 12 and under,

Dollar Dog accounts

can be used to teach youth how to save and manage money. Plus, we'll give you $5* to get the account going when you open it in April.



Open a Dream Certificate (18 years old and under)

With flexible terms and the yields of a traditional certificate, a Dream Certificate can help you fast-track your child's savings. We'll match your initial deposit up to $25* when you open a Dream Certificate this April for your child aged 18 and under.
Teaching your child the importance of saving could win you a family-fun prize!**
By opening a Dollar Dog account or Dream Certificate during the month of April 2023, you'll automatically be entered into Cyprus Credit Union's drawing to win family pass to your choice of the following (10 winners will be selected at random):
Utah's Hogle Zoo
Thanksgiving Point
Discovery Gateway Children's Museum
Utah State Park Pass
U.S. National Park Pass
Schedule an appointment at your nearest branch or contact us at 801-260-7600 (option 4) to open an account for your child today.
_________________________
*Limit one per child. Child must be 18 or younger to qualify for Dream Certificate bonus and 12 or younger to qualify for Dollar Dog bonus.
**Membership and eligibility required. Offer available on new accounts only. Members earn one entry for every qualifying account opened. Odds of winning depend on the number of entries received. 10 winners will be randomly selected. Winners will be notified via telephone by May 31, 2023. Cyprus employees, volunteers, and immediate family members are not eligible. Contest prizes are non-transferrable and may not be substituted. By participating, entrants agree to release, discharge, and hold harmless Cyprus Credit Union from any and all injuries, liability, losses, and damages of any kind resulting from their participation in the contest or their acceptance, possession, use, or misuse of prizes. All taxes on prizes are the sole responsibility of the winners. Prize will be awarded to the parent/guardian connected to the account. Additional terms and conditions may apply. Contest ends 4/30/2023.

Federally insured by NCUA.

Promo code: CUYOUTH23